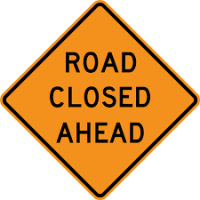 *(Update: ODOT says one lane open each way)*
REDMOND, Ore. – A fatal two-vehicle crash closed U.S. Highway 97 south of Redmond Thursday morning, Oregon State Police confirmed. ODOT warned the closure could be for up to five hours.
The crash was reported around 6:55 a.m. near milepost 125, about three miles south of Redmond, as steady rain fell across the area.
A detour was in place before 7:30 a.m., using Southwest Quarry, Canal and Yew avenues in Redmond, but ODOT warned that an "extended closure" was expected and urged motorists to avoid the area, use an alternate route or delay travels.