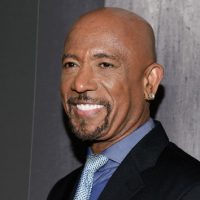 Photo by Tara Ziemba/Getty Images(NEW YORK) — Television personality Montel Williams is recovering in a New York City hospital where he was taken after feeling unwell during a workout.
His spokesperson, Jonathan Franks, tweeted a statement on Friday, explaining that the 61-year-old former talk show host, who suffers from multiple sclerosis, "overdid it" at the gym and was taken to the hospital "out of an abundance of caution."
The "exercise enthusiast" is "doing well and expects to be discharged soon," the statement continues, noting, "The Williams family will be forever grateful for the quick response from the [New York Fire Department] and the excellent care he has received."
"In the coming days, as he always has, Montel will tell his story himself," the statement notes, asking for privacy until then.
Copyright © 2018, ABC Radio. All rights reserved.