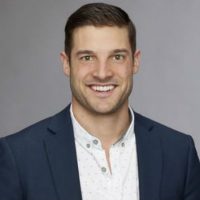 ABC/Craig Sjodin(LOS ANGELES) — Garrett Yrigoyen has broken his silence amid a controversy about his social media practices just days after earning the first impression rose and becoming a front-runner on the season premiere of The Bachelorette.
"To those who I have hurt and offended: This is all new to me. I went on The Bachelorette for the adventure and possibility of falling in love, not fame. I did not know what to expect once the show aired," his apology starts in an Instagram post.
"I am sorry to those who I offended, and I also take full responsibility for my 'likes' on Instagram that were hurtful and offensive," he continues. "Garrett_yrigs12 was my former Instagram handle and I decided to take it down and start fresh because I have learned an extremely valuable lesson."
On his previous account, Yrigoyen "liked" photos that mocked feminism, transgender people, and immigrants. One post, for example, joked about throwing children over the border wall.
His apology goes on to say he did not understand the power behind a "mindless" double-tap and his past activities do not show "a true reflection of me and my morals."
The medical sales rep closes the post with, "I sincerely apologize and am sorry for any hurt, damage or offense I may have caused."
Yrigoyen's apology comes after bachelorette Becca Kufrin opened up to Entertainment Tonight Wednesday about the scandal.
"I want viewers to be open to everyone, and I want them to go through this season with me and watch my love story unfold with all of these men… because that's how I went into this journey," she said. "I did things in the past that I'm sure wasn't the best thing, but I just want people to stay open-minded to everyone."
Copyright © 2018, ABC Radio. All rights reserved.