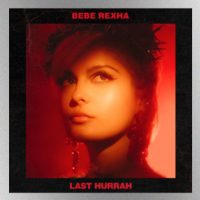 Warner Bros. RecordsBebe Rexha is giving up her vices — or trying to, anyway — in her new single, "Last Hurrah."
The singer released the track Friday, kicking off a new era of music leading up to her second album.
"'Last Hurrah' is about vices. We all have them," Bebe says in a statement. "It's not just about smoking or drinking, it's about love, food or any of our bad habits. It's our final anthem to all our vices as we seek a new tomorrow and a better us. And then do it all again tomorrow."
Bebe will be performing the song for the first time on ABC's Live with Kelly and Ryan on February 25, the morning after the Oscars. She'll sing it live from the Oscars stage.
Copyright © 2019, ABC Radio. All rights reserved.