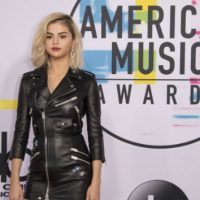 ABC/Image Group LAAfter buying a home in Studio City, California just over a year ago, Selena Gomez has decided to ditch the property.
According to Variety, she's putting the barely-used bungalow on the market for $2.8 million after purchasing it for $2.5 million.
The home has three bedrooms and 2.5 bathrooms, as well as a detached guest house with another bathroom. There's also a fitness room/yoga studio, an outside kitchen and laundry room, and a swimming pool and spa.
Selena previously sold her Calabasas, California compound to rapper French Montana for $3.3 million in 2016.
Copyright © 2018, ABC Radio. All rights reserved.