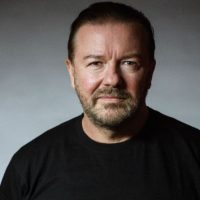 (LONDON) — A letter signed by dozens of celebrities — from Ricky Gervais and Ricky Martin to Oscar-winners Hunt Hunt and Dame Judy Dench and Emmy-winner Ellen DeGeneres — is urging Indonesian President Joko Widodo to stop the slaughter of millions of dogs and cats for food.
In a haunting video from the Dog Meat-Free Indonesia coalition, celebrities claim they "didn't know" about the horrors of the dog meat trade, which includes not only the stealing of family pets, but the slaughter of the animals for their meat.
The dogs are piled into cages only to be killed brutally, including using a blowtorch to remove the fur from live animals.
In addition to the inhumane treatment of the animals, the stars, 90 of them in all, claim the trade is also causing the spread of rabies to people and cutting into Indonesia's tourism trade due to outraged pet lovers the world over.
The stars are imploring the country to join the "growing number of countries across Asia" that have banned the practice.
Copyright © 2018, ABC Radio. All rights reserved.